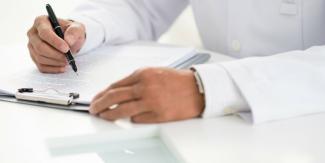 Do You Need A Life Insurance Review?
By Preston Rosamond 
Out of sight, out of mind. That's how most of us approach life insurance. You bought your policy and did your job of protecting your family, so you're good, right? Maybe; but maybe not. Life insurance is not supposed to be a set-it-and-forget-it financial product. It's great that you have a policy, but if you don't review it, how can you know it's working for you if you don't check in every once in a while?
Best practice suggests reviewing your life insurance policy every year. Whether that's a quick review of your financial situation and family circumstances or an in-depth analysis of your policy and its benefits, here's what you want to consider during a life insurance review: 
1. Life Changes
When you originally chose your policy amount, you most likely took into consideration your mortgage, other debt, future college costs, and your family's living expenses. If anything in your life changes in a way that affects those things, your life insurance coverage may need to change as well. 
If you add another child to your family, you might want to increase coverage. If you get a new mortgage or add any other debt, your liabilities increase and your policy should reflect that. Or maybe you've put your kids through college, have steadily growing savings, and have paid off the mortgage. Do you need as much coverage as you did when you had young children around and less money to spare? Any time you reach a new life milestone or experience a major change, review your coverage and update your beneficiaries.
2. Outdated Policy
Throughout the last few decades, life insurance has evolved into a more valuable and robust risk management tool. Today's policies can cover more than just premature death. There are options to cover chronic illness and long-term care, and they can direct policy cash values among multiple options—not just the insurer's general account. 
If it's been a few years or decades since you first purchased your policy, you may need to add additional coverage, such as long-term care, with a rider, which can be more cost-effective than buying a separate policy.
3. Policy Performance
If you have a whole life policy with cash benefits, how do you know if your life insurance policy is performing as expected? When you purchased the policy, you were most likely provided a projection of values, but have you seen an updated estimate since then? How would it compare to what you were originally shown? 
Your policy may be outperforming its original projection, but there's also the risk that the policy has underperformed. If so, what might that mean for you and your plans for your loved ones? 
Now may be a good time to update your projections and ensure they are on track. Most often, it's easier to adjust a policy before it goes too far off course. Your advisor can help you evaluate how the policy has performed since you purchased it and how it is projected to perform in the future.
Time For A Review!
You already have enough on your plate without adding another financial task to the mix. But your family's financial future shouldn't be gambled with. If you aren't sure if your policy is right for you or if you've been through life changes that warrant a second look, we can help you examine your policies in depth so that you can have increased confidence that your plans are on track. Book a free introductory meeting online, call us at 830-798-9400, or email us at smrosamond@rosamondfinancialgroup.com.  
About Preston
Preston Rosamond is a financial advisor and the founder of The Rosamond Financial Group Wealth Management, LLC with nearly two decades of industry experience. He provides comprehensive wealth management and financial services to individuals, professionals, and families who enjoy simplicity and seek a professional to help them pursue their goals. Preston personally serves his clients with an individual touch and a sincere heart, and his servant's attitude is evident from the moment you meet him. Learn more about Preston or start the conversation about your finances with him by emailing smrosamond@rosamondfinancialgroup.com or schedule a call with our online calendar.