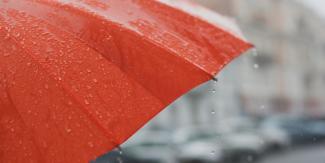 When Should You Buy Umbrella Insurance?
By Preston Rosamond
I don't think many of us would argue with the importance of having insurance. And I'd be willing to bet you already have medical, auto, and home insurance to protect your household and finances from unforeseen circumstances, such as medical diagnoses, car accidents, or weather-related damage. But what happens when these types of insurance policies don't provide enough coverage for what you need? Many times your homeowner and auto policies have limits, and significant catastrophic events can easily exceed these limits. Additionally, many of these auto and homeowner insurance policies have exclusions that list several circumstances that are not covered. 
Is there another option? Thankfully, there is. An umbrella policy might be the right fit for you.
What Is Umbrella Insurance? 
Umbrella insurance is extra liability insurance designed to help protect you from major claims and lawsuits. As a result, it helps secure your assets and your future. It kicks in when your other policies have been exhausted, and provides coverage for claims that may be excluded by your other policies. (1) Umbrella insurance can provide coverage for things such as injuries, false arrests, lawsuits, property damage, and more. Umbrella insurance fills in the gaps and completes your protection, helping you to have total peace of mind. 
Here are some situations that might make it valuable for you to have an umbrella policy. 
When Your Current Policies Don't Cut It
Every insurance policy has a coverage limit, the maximum dollar amount your insurance company will cover for a claim. (2) Coverage limits normally range from $50,000 to $500,000 and are typically enough for a single incident only involving you and your property (e.g., home and car). 
But what happens when you are in a situation where many people are involved and need to be compensated? Imagine getting in a car accident with 3 other people and the amount you are responsible for is close to $1 million due to medical bills and attorney fees, but your coverage limit will only cover up to $250,000. An umbrella policy can supply the additional $750,000. Otherwise, your only other option is to drain your savings and your assets. 
Umbrella policies can be purchased with coverage limits of $1 million or more, and will cover additional attorney fees incurred in addition to the coverage limits. (3) Think of it as a safeguard for your financial portfolio and precious nest egg. 
When You Have A High Net Worth
Since umbrella policies cover $1 million or more in a single claim, if you have high net worth with well over $1 million in assets, then obtaining an umbrella policy will ensure that you will never have to cash in on those assets in situations where you are held liable. 
To find out your net worth, calculate the value of your home, your car, your stock portfolios, and your bank accounts and add them all together. Then subtract what you owe. If the total is more than $1 million, then you should consider getting an umbrella policy. 
If Risk Is Part Of Your Life
If you are at high risk for getting sued due to your occupation (owning and renting out property as a landlord, for example) or you would be held responsible for someone else's behavior, such as a teenager who drives, or a pet that bites someone, then you will need to consider your likelihood of getting in a lawsuit. 
According to the Insurance Information Institute, a $1 million umbrella policy is about $150 to $300 per year and a $2 million umbrella policy is usually an additional $75 per year. (4) Considering that attorney fees and medical bills can easily be hundreds of thousands of dollars, the price of an umbrella policy is quite affordable in comparison. 
Get The Insurance Coverage You Need
If you are still unsure as to whether or not you need an umbrella policy, our team at The Rosamond Financial Group can help! Call my office at 830-798-9400 or email smrosamond@rosamondfinancialgroup.com to schedule a complimentary introductory meeting.
About Preston
Preston Rosamond is a financial advisor and the founder of The Rosamond Financial Group Wealth Management, LLC with nearly two decades of industry experience. He provides comprehensive wealth management and financial services to individuals, professionals, and families who enjoy simplicity and seek a professional to help them pursue their goals. Preston personally serves his clients with an individual touch and a sincere heart, and his servant's attitude is evident from the moment you meet him. Learn more about Preston or start the conversation about your finances with him by emailing smrosamond@rosamondfinancialgroup.com or schedule a call with our online calendar.
___________
(1) https://www.geico.com/information/aboutinsurance/umbrella/
(2) https://www.central-insurance.com/docs/FAIQs-home-coverage-limits.htm
(3) https://www.investopedia.com/articles/personal-finance/040115/how-umbrella-insurance-works.asp
(4) https://www.investopedia.com/articles/personal-finance/040115/how-umbrella-insurance-works.asp#how-much-does-umbrella-insurance-cost