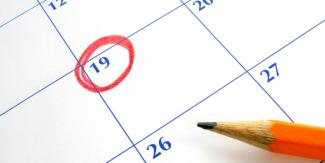 Schedule A Free Financial Consultation!
By Preston Rosamond
Are you on track to reach your financial goals? Do you feel confident in your financial decisions? These are loaded questions, I know, but your answer can make or break your financial future. Organizing and managing your finances should be a top priority, but life gets busy and the urgent often trumps the important. 
At The Rosamond Financial Group, we want to see you thrive in life and in your finances. If that's what you want too, here's how a free financial consultation can transform your financial life.
How A Financial Consultation Can Help
A free financial consultation can make a world of difference in your life, especially if you've ever found yourself asking these questions: 
Will my retirement plan successfully carry me through retirement?
What are my best options for putting my kids or grandkids through college? 
What is the best way to transition my wealth to future generations?
How can I maximize my retirement plan while minimizing my tax burden?
How can I get the most from my insurance and benefits plan?
You have a unique life, unique circumstances, and unique goals. You deserve a unique financial strategy to go with it. 
What To Expect
In your complimentary consultation, we will take the time to learn about your values, goals, and objectives. We'll ask questions about how you envision your retirement, what financial issues are causing you stress, and what investment concerns you have. After we get to know you, we will put together a plan designed to help you pursue the retirement you desire. Once we have had a chance to put together a plan, we will invite you back to go over the plan and answer any questions you may have. If and when you are comfortable with our thoughts and recommendations, you can decide to become our client and we will implement your plan.
At The Rosamond Financial Group, we believe that knowledge is power. We want to empower you to make sound decisions that will help you pursue your goals and plan for your ideal retirement. Through a customized approach, we work with you to create plans that address every aspect of your financial life, goals, and dreams.
Through this process, our goal is to bring clarity and confidence to your financial life. To make this a reality, we provide specific resources that aim to simplify the complicated by providing you with easy-to-understand tools to help you organize your finances, plan effectively for the future, and invest your money efficiently.
Make Your Financial Future A Priority
Don't put your future off any longer. We've made it easy for you to get started; simply call 830-798-9400, email smrosamond@rosamondfinancialgroup.com, or book a free introductory meeting online, and make the security of a well-planned financial future your priority! 
About Preston
Preston Rosamond is a financial advisor and the founder of The Rosamond Financial Group Wealth Management, LLC with nearly two decades of industry experience. He provides comprehensive wealth management and financial services to individuals, professionals, and families who enjoy simplicity and seek a professional to help them pursue their goals. Preston personally serves his clients with an individual touch and a sincere heart, and his servant's attitude is evident from the moment you meet him. Learn more about Preston or start the conversation about your finances with him by emailing smrosamond@rosamondfinancialgroup.com or schedule a call with our online calendar.