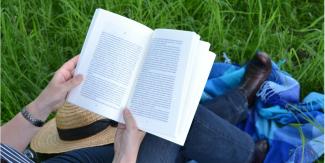 Need A Summer Read? 4 Books To Add To Your List
By Preston Rosamond 
I don't know what it is about summer, but it seems that everywhere you look, you hear about people vowing to read more in the summer and stumble on book lists for great vacation reads. 
Whether you're looking for a beach read, something to stimulate your mind, or just want to dig deeper into a particular subject, reading is never a bad idea. In fact, Yale researchers have found that people who read books for 30 minutes a day live longer, (1) and other studies show that reading helps you become more creative and open-minded. (2) On that note, here's my two cents on some great reads to add to your summer reading list!
Proof Of Heaven: A Neurosurgeon's Journey Into The Afterlife
By Eben Alexander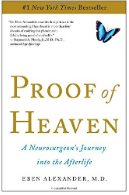 There's a reason this is a #1 New York Times Bestseller. Scientists often denounce many spiritual claims that can't be backed up by hard evidence. But Eben Alexander, a neurosurgeon who believed near-death experiences were just fantasies, had his mind changed in a drastic way when he had a life-changing experience himself. This is his revolutionary story about what he learned and how it continues to impact his everyday life. 
Everybody, Always
By Bob Goff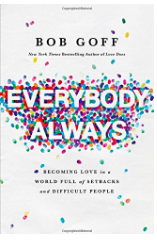 There's no one like Bob Goff. He's one of those guys who lives with abandon, gives his all, and seems to have found the key to a truly joy-filled, abundant life. In Everybody, Always, Bob shares his stories and encourages his readers to live a counter-cultural life of loving people, even the ones that are hard to love, with no limits. If you read this one, get ready to be challenged and inspired to step out of your comfort zone and do what seems impossible or scary. 
5 Things Successful People Do Before 8 A.M.
By Terri Savelle Foy
Between books like The Miracle Morning by Hal Elrod and countless blog posts espousing the benefits of getting up early, morning routines are a hot topic right now. Foy's practical book shows you how a morning routine is a keystone habit that will get you out of a rut, help you make progress toward your goals, and put you on the road to success. She shares her own personal habits and those of other successful figures to inspire and equip you to live a purpose-filled life.  
If: Trading Your If Only Regrets For God's What If Possibilities
By Mark Batterson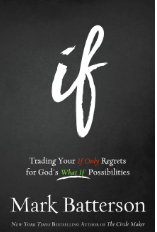 How many times have you found yourself saying, "If only…"? Our mindset greatly affects how we live and what we accomplish, and constantly thinking "if only" can lead you to live a life of discontentment and regret. Mark Batterson encourages his readers to flip the script and start asking "What if…?" instead, focusing on our confidence in God's promises and faithfulness instead of on our limitations. 
Do You Want To Know More?
If you want to talk books, money, or life, I'd love to sit down with you. At The Rosamond Financial Group, we care about you as an individual and take the time to get to know you personally before we dive into the numbers. If you want to see if we are the right fit for you or have a book recommendation for our summer reading list, call my office at 830-798-9400, email smrosamond@rosamondfinancialgroup.com, or book a free introductory meeting online!
About Preston
Preston Rosamond is a financial advisor and the founder of The Rosamond Financial Group Wealth Management, LLC with nearly two decades of industry experience. He provides comprehensive wealth management and financial services to individuals, professionals, and families who enjoy simplicity and seek a professional to help them pursue their goals. Preston personally serves his clients with an individual touch and a sincere heart, and his servant's attitude is evident from the moment you meet him. Learn more about Preston or start the conversation about your finances with him by emailing smrosamond@rosamondfinancialgroup.com or schedule a call with our online calendar.
____________
(1) https://www.ncbi.nlm.nih.gov/pmc/articles/PMC5105607/#R3
(2) https://www.tandfonline.com/doi/abs/10.1080/10400419.2013.783735