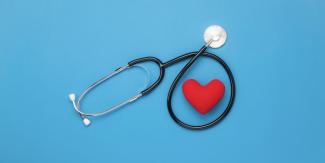 Medicare Open Enrollment Starts Soon; Here's What You Need to Know
By Preston Rosamond
Are you prepared financially for retirement? Don't forget about planning for healthcare. This is often one of the more overlooked items on a retirement planning checklist. Navigating the many enrollment options of Medicare can be confusing and complex, but it's a necessary part of the process. The open enrollment period is a great time to reassess your coverage to ensure it still meets your needs. Since Medicare open enrollment starts soon, we've put together this summary to simplify what you need to know. 
The Four Parts of Medicare
Medicare coverage is divided into 4 parts and each part has different coverage levels: 
Medicare Part A:

Also known as hospital insurance, Medicare Part A covers inpatient hospital care and some nursing care coverage. If you or your spouse paid Medicare payroll taxes during your working years for at least 10 years, Part A is free for you. If you didn't, you can still get coverage by paying a monthly premium.

Medicare Part B:

Part B is medical insurance coverage for some medical conditions and preventative care, including doctor visits and other outpatient services. You will pay a monthly premium for Part B coverage. Together, Parts A and B are known as Original Medicare. 

Medicare Part C:

Known as Medicare Advantage Plan, this is an alternative to Original Medicare that is offered through Medicare-approved private companies. This plan bundles Part A and Part B and often includes Part D as well. Medicare Advantage plans also often cover additional services not covered by Part A, Part B, or Part D, including vision, hearing, and dental visits.

Medicare Part D:

This optional private insurance add-on includes drug coverage. Not to make things even more confusing, but Part D has a

late enrollment penalty

. Even if you don't need prescription coverage when you are first eligible for Medicare, enroll in the plan to avoid extra long-term costs.
Your Open Enrollment Options
Keep in mind that open enrollment is not for those who have not yet enrolled in Medicare. If that's you, your initial enrollment period is based upon your birthday, not a set date on a calendar. You need to sign up for coverage during the window of time that starts three months before the month of your 65th birthday and ends at the end of the third month after, for a total of seven months. 
The open enrollment period affects each part separately. Here's what you can do with your Medicare coverage: 
If you have Medicare Parts A & B

,

you can switch to Part C.

If you have Medicare Part C

, you can switch back to Original Medicare or change to a different Medicare Advantage Plan.

If you have Part D

, you can switch to a different Part D plan or drop your prescription drug plan. 
You can also use this time to enroll in Part C and Part D for the first time. 
When Can I Make These Changes?
Medicare open enrollment is from October 15th through December 7th each year. Making changes to your plan during this time provides the most flexibility and will affect your 2023 Medicare coverage.
Don't get this confused with the Medicare Advantage open enrollment period that occurs from January 1st to March 31st, where those with Part C can change to a different Part C plan or switch to Parts A and B. Any other changes need to happen in the October-December enrollment period. 
Overwhelmed? We Can Help.
There's a lot to consider when reviewing Medicare enrollment options. It's an important decision that can have a big impact on your wealth management strategy during the retirement years. While this process can be confusing, you don't have to do it alone. At The Rosamond Financial Group we're here to walk you through the process and help you determine which plan will work best for you. To learn more about how we can help you or if you have any questions about your retirement plan, book a free introductory meeting online. You can also see what clients are saying about working with us. We look forward to working with you!
About Preston
Preston Rosamond is a financial advisor and the founder of The Rosamond Financial Group Wealth Management, LLC with over two decades of industry experience. He provides comprehensive wealth management and financial services to successful business owners, corporate executives, and affluent retirees who enjoy simplicity and seek a professional to help them pursue their goals. Preston personally serves his clients with an individual touch, a sincere heart, and his servant's attitude is evident from the moment you meet him. Learn more about Preston or start the conversation about your finances with him by emailing solutions@rosamondfinancialgroup.com  or schedule a call on his online calendar.