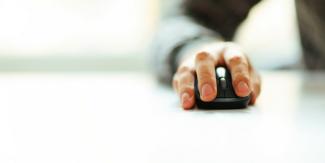 Make An Appointment Online Now!
By Preston Rosamond
If you're like me, your to-do list is probably a mile long. When we get busy, the tasks that tend to fall down the priority list are usually simple ones, like making appointments. But no matter how hectic life gets, your finances can't be ignored. At The Rosamund Financial Group, we want to do everything in our power to make things as simple and convenient for you so that you can rest easy, knowing that your finances are taken care of and on the right track.
The Convenient Choice
What if I told you that 30 minutes could have a significant impact on your financial future? Even better, what if I told you that you can easily and conveniently schedule a 30-minute appointment with me? Since we are always on our smartphones and computers, we often prefer to organize our lives online. This is why I'm excited to announce a new way to get in touch with me.
How does it work? It's simple. Choose a day and time on my online calendar that works best for you. No more waiting on the phone while a receptionist tries to find an appointment slot that works for both parties.
Then we'll take some time to get to know each other and I can show you how your financial goals are more attainable than you think! Schedule a phone call now and take the first step to setting yourself up for the most secure financial future possible.
About Preston
Preston Rosamond is a financial advisor and the founder of The Rosamond Financial Group with nearly two decades of industry experience. He provides comprehensive wealth management and financial services to individuals, professionals, and families who enjoy simplicity and seek a professional to help them pursue their goals. Preston personally serves his clients with an individual touch and a sincere heart, and his servant's attitude is evident from the moment you meet him. Learn more about Preston or start the conversation about your finances with him by emailing smrosamond@rosamondfinancialgroup.com.