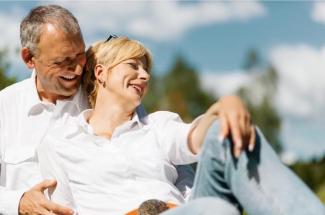 How Much Does it Cost to Retire in Central Texas?
Picking the right location to retire is essential when planning for your golden years. Choosing to reside in one city or state over another will have a variety of different financial incentives or challenges. Here is what you need to know about retiring in Central Texas.
Below-Average Cost of Living
According to USA Today, the estimated total retirement spending for Texans is about $1,087,053. (1) This makes Texas the 23rd most expensive state to retire in, but still $48,000 less than the average nationwide cost. Consider the following when calculating your needs for retirement:
Housing Costs
The average rent for a one-bedroom apartment in Texas is about $723 a month, $102 less than the national average. (2) If you're looking for a bigger place, a two-bedroom apartment will cost about $903 a month, $124 less than the national average. If you're a homeowner in Texas, you're in luck. The average senior citizen will pay just about $480 in monthly homeownership costs, (3) and school district property taxes are frozen the year the owner turns 65. (4)
But it's critical to keep in mind that Texas is a very large state. Central Texas housing costs are much higher than the rest of the state. For example, the average cost of a two-bedroom apartment in Marble Falls is $1,162, (5) and the average rent for a one-bedroom apartment in Austin is $1,437. (6)
High Healthcare Costs
According to the Fidelity Retiree Health Care Cost Estimate, the average American couple aged 65 in 2021 may require approximately $300,000 of after-tax savings to cover their healthcare costs in retirement. (7) Although this figure will vary widely based on individual needs, it's important to consider that Texas has some of the highest healthcare costs in the nation, ranked number 3 for the state with the highest healthcare spending per capita ($10,190 per year). (8) This could mean higher healthcare costs for retirees living in Texas compared to other states.
Despite the higher healthcare costs, Texas is one of the most affordable states for long-term care services and homemaker services. The average monthly cost for a home health aide in Texas will cost about $4,713. A private room in a nursing home costs an average of $7,305, which is below the national average of about $9,305 a month. (9)
Taxes
Although Texas has no income tax, the Lone Star State does have some high property taxes and sales taxes to consider. There is a 6.2% state sales tax and localities add up to 2%, with an average combined rate of 8.19%. This gives Texas the 14th highest combined rate in the U.S. (10)
In Texas, the median property tax rate is $1,692 per $100,000 of assessed home value. Homestead exemptions and exemption for school taxes are available under special circumstances for homeowners over the age of 65. (11)
Choosing the Right City
All these costs will change radically based on the place you choose to live. Living in a rural town will cost way less than living right in the heart of Austin, but that may mean living farther away from much-needed medical care facilities or family. Understanding what you want and need out of a location is vitally important when planning for retirement costs. 
Working with a qualified financial professional with a lifetime of experience in Central Texas can help make retirement planning decisions easier. The Rosamond Financial Group is here to walk you through every stage of your financial plan, so you can focus on what matters the most— taking care of you and your family. Call my office at 830-798-9400 or email smrosamond@rosamondfinancialgroup.com if you are ready to take the next step in your financial planning journey.  
About Preston
Preston Rosamond is a financial advisor and the founder of The Rosamond Financial Group Wealth Management, LLC with nearly two decades of industry experience. He provides comprehensive wealth management and financial services to individuals, professionals, and families who enjoy simplicity and seek a professional to help them pursue their goals. Preston personally serves his clients with an individual touch, a sincere heart, and his servant's attitude is evident from the moment you meet him. Learn more about Preston or start the conversation about your finances with him by emailing smrosamond@rosamondfinancialgroup.com or schedule a call on his online calendar.
____________
(1) https://www.usatoday.com/story/money/2020/08/17/what-it-costs-to-retire-comfortably-in-every-state/42209705/
(2) https://www.seniorliving.org/texas/
(3) https://www.usatoday.com/story/money/2020/08/17/what-it-costs-to-retire-comfortably-in-every-state/42209705/
(4) https://www.hometaxsolutions.com/2020/02/understanding-the-senior-freeze-other-property-tax-breaks-for-seniors/#:~:text=School%20District%20Property%20Tax%20Freeze,a%20resident%20homestead%20cannot%20increase.
(5) https://www.apartmenthomeliving.com/marble-falls-tx/apartments-for-rent/cheap
(6) https://www.homecity.com/blog/cost-of-living-austin-tx/
(7) https://www.fidelity.com/viewpoints/personal-finance/plan-for-rising-health-care-costs
(8) https://worldpopulationreview.com/state-rankings/health-care-costs-by-state
(9) https://www.genworth.com/aging-and-you/finances/cost-of-care.html
(10) https://www.kiplinger.com/kiplinger-tools/retirement/t055-s001-state-by-state-guide-to-taxes-on-retirees/index.php?map=&state_id=44&state=Texas
(11) https://www.kiplinger.com/kiplinger-tools/retirement/t055-s001-state-by-state-guide-to-taxes-on-retirees/index.php?map=&state_id=44&state=Texas