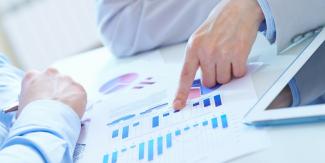 Do You Know Someone Who Needs A Second Opinion?
When we get a diagnosis from a doctor, it's pretty normal for us to get a second opinion. Same goes for doing other types of research. We look at all the pros and cons, gather as much as information as we can and talk it through with friends or loved ones. We all know the point of all this is to gain a better insight into a situation and hopefully get make a well-informed decision.
The question is, do many of us do the same with our financial situation?
When we seek out a professional to get their opinion on how to best manage our money, we don't need to stick with what that person suggests. Sure, you may be scared or making drastic changes or not knowing how to compare different money management tasks.
You may have friends and family that aren't sure about their financial future. We're never too busy to help someone you care about. That's why here at Rosamond Financial we're offering a second opinion and a cup of coffee.
Having a sound financial footing is essential to helping all of us reach our goals, so it is absolutely worthwhile to get a second opinion. Even if you already have an advisor, we can always look over your plans and give you unbiased advice.
A Financial Plan Checkup
By appointment, you or your friends and family are welcome to come in and sit with me for awhile. I'll ask you to outline your financial goals and review your current plan/401k/investment portfolio/insurance, etc. so that I know where you stand, where you want to be, and so that we are on the same page with your objectives.
I can answer any questions you may have about the market, strategies, or basic financial tips and principles. Then, we can apply your concerns, ideas and aims to your current plan to see how everything lines up.
Why It's A Good Idea To Get A Second Opinion
Even though you may feel fairly confident about your finances with your existing advisor, you may not be as prepared as you should be. It doesn't mean you've been doing anything wrong, it could simply mean that you may have needed to modify your plans due to life changes or your goals have altered.
Getting a second opinion with us can help you strengthen your strategy, meaning that you can compare both suggestions to make sure that what you're planning on doing is actually right for you.
Furthermore, it can help you eliminate doubt in any investment products or services your current advisor suggests. Some financial get a kickback for suggesting certain products, so you want to make sure to get second opinion to ensure you're getting unbiased advice.
How To Get A Second Opinion Of Your Financial Plan
Yes, financial planning can feel overwhelming but it doesn't have to be extremely complicated. As long as you ask as many questions as you need and understand what it is you're getting into, your financial plan should work.
However, it's also essential that you work with a qualified and experienced professional. We would be happy to provide you or your friends and family a second opinion on your investment portfolio with no obligation. Here at The Rosamond Financial Group, we're here to walk you through every stage of your financial plan, so that you can focus on what matters the most - taking care of you and your family.  Call my office at 830-798-9400 or email smrosamond@rosamondfinancialgroup.com if you are ready to take the next step in your financial planning journey.  
About Preston
Preston Rosamond is a financial advisor and the founder of The Rosamond Financial Group with nearly two decades of industry experience. He provides comprehensive wealth management and financial services to individuals, professionals, and families who enjoy simplicity and seek a professional to help them pursue their goals. Preston personally serves his clients with an individual touch and a sincere heart, and his servant's attitude is evident from the moment you meet him. Learn more about Preston or start the conversation about your finances with him by emailing smrosamond@rosamondfinancialgroup.com
*All information herein has been prepared solely for informational purposes, and it is not an offer to buy or sell, or a solicitation of an offer to buy or sell any security or instrument or to participate in any particular trading strategy.   Opinions expressed by the owner of the attached content does not reflect an endorsement by the named broker dealer or its affiliates.