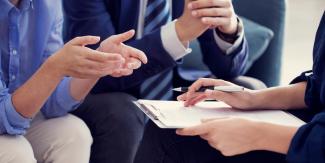 Did You Know We Offer Specialty Services?
By Preston Rosamond
The Rosamond Financial Group is a full-service financial planning and investment advisory firm specializing in total asset management. Whether you need investment planning, retirement forecasts, insurance evaluation, tax development plans, or education planning, we can help you travel the road and arrive in good condition.
Our services differ from those of other firms because we place a high priority on your time. We want to free up your time and energy so you can focus on the things that are most important to you, such as your family, your hobbies, and causes you are passionate about. Clients choose to work with us because they want one trusted advisor they can delegate everything to and appreciate that we lead and coordinate relationships between your other professionals, providing money management and financial planning. But we also have other specialty services that set us apart and we wanted to take this time to let you know about them.
401(k) Monitoring With Asset Allocation
We believe that asset allocation is an integral part of your complete financial picture. When done properly, your asset allocation will reflect your desired goals, priorities, investment preferences, and tolerance for risk. It is an individualized strategy and therefore requires personalized management.
In addition to choosing the right asset mix for your situation, a sound asset allocation strategy requires periodic reviews. Not only do market gains and losses cause your portfolio to become unbalanced, but as you move through life's stages, your needs, preferences, and priorities may change, and so too must your asset allocation strategy.
Now, you could manage this on your own by spending the time researching each fund in your employer's 401(k) plan, staying on top of market movements, and trying to muddle through the fine print of fees. This takes plenty of time and effort, and even then, it might not be enough. At the Rosamond Financial Group, we want to take this pressure off your back. Instead of choosing your asset mix and crossing your fingers, hoping you made the right decisions, we can monitor your employee 401(k) for you and help you make the most of your hard-earned money. You don't even have to have your money invested with us. We can do all of this on a subscription basis.
Get Started Today
What's holding you back? We want to make this process as simple as possible for you and help you experience peace of mind as well as increased time and energy for the things in your life money can't buy. Whether you are just getting started on financial planning or you've been saving for years, we are dedicated to professionally supporting, educating, and providing informed direction to each and every client. Book a free introductory meeting online to see if our specialty services can enhance your life!
About Preston
Preston Rosamond is a financial advisor and the founder of The Rosamond Financial Group Wealth Management, LLC with nearly two decades of industry experience. He provides comprehensive wealth management and financial services to individuals, professionals, and families who enjoy simplicity and seek a professional to help them pursue their goals. Preston personally serves his clients with an individual touch and a sincere heart, and his servant's attitude is evident from the moment you meet him. Learn more about Preston or start the conversation about your finances with him by emailing smrosamond@rosamondfinancialgroup.com or schedule a call with our online calendar.