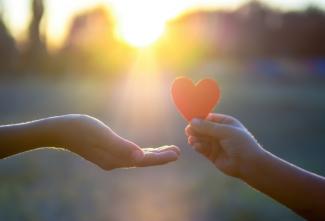 Building a Legacy: What Type of Inheritance Are You Leaving Your Children?
Often, when we consider creating a legacy for our children, we focus on drafting a will and distributing our assets. However, leaving a legacy extends beyond just the financial aspects. Will your contribution create long-term stability for your loved ones, or will it result in a complex mix of assets, liabilities, and intricate records that take years to untangle?
If you intend to pass on your wealth to your children, it's crucial to organize a seamless transition to save your family from stress. During times when your children are navigating grief and facing weighty decisions, they shouldn't have the added burden of managing a confusing inheritance process. Taking the time to implement a thorough legacy and estate plan can simplify this entire process.
The Importance of Estate Planning
Estate planning should be an integral part of your financial and retirement planning. Failing to have an estate plan may not have a significant impact on your own life, but it will undoubtedly affect the lives of your loved ones after you're gone.
In the absence of an estate plan, your death will be considered intestate, which means there was no valid will in place at the time of your death. The state in which you lived will determine who inherits your property through a process called probate, which can take anywhere from 6-9 months or even several years without proper planning. 
In addition to this process lasting a long time, your inheritors may face expensive fees, predatory claimants, and loss of control over what happens to your estate. Probate can cost up to 3-7% of your total estate value. And because this process becomes public information, this means that greedy creditors or estranged relatives may attempt to claim portions of your wealth.
Good estate planning mitigates these risks and provides your family with a secure plan for how your wealth will be transferred. The professionals in your life, such as your estate planning attorney and financial advisor, can become trusted resources for your family to lean on during this difficult transition.
The Value of Legacy Planning
Additionally, good estate planning incorporates legacy planning, which can be even more beneficial to your inheritors. Legacy planning allows you to incorporate family or financial values into your wealth transfer. If your children aren't as adept at money management or have made financial mistakes in the past, your legacy planning can help guide them through what to do with their new wealth. Finally, legacy planning may help to protect your grandchildren and encourage generational wealth-building for decades to come.
Create a Legacy That Fills You With Pride
If you haven't considered the legacy you want to leave your children, now is the moment to do so. Recent years have shown us the unpredictable nature of life, and while contemplating our mortality may be uncomfortable, having a plan in place can bring peace to your loved ones.
Rather than leaving your family with a complex dilemma, instead, create a lasting legacy that enriches their lives for generations. The Rosamond Financial Group team is committed to supporting, educating, and guiding each of our clients. When you partner with us, you'll receive the benefit of our experience while gaining confidence that someone is looking out for you and your family. If you want to partner with a financial planner who understands your unique needs and empowers you in your decisions, contact us today by calling my office at 830-798-9400 or email solutions@rosamondfinancialgroup.com.  
See what clients are saying about working with us.
About Preston
Preston Rosamond is a financial advisor and the founder of The Rosamond Financial Group Wealth Management, LLC with over two decades of industry experience. He provides comprehensive wealth management and financial services to successful business owners, corporate executives, and affluent retirees who enjoy simplicity and seek a professional to help them pursue their goals. Preston personally serves his clients with an individual touch, a sincere heart, and his servant's attitude is evident from the moment you meet him. Learn more about Preston or start the conversation about your finances with him by emailing solutions@rosamondfinancialgroup.com or schedule a call on his online calendar.