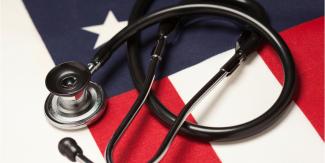 Medicare Open Enrollment Starts On October 15th. What Do You Need To Know?
When it comes to retirement, there seems to be a never-ending checklist of tasks to complete in order to prepare yourself for this major milestone. You need to save enough to maintain your lifestyle, create a withdrawal strategy, work to minimize your taxes, and claim your Social Security benefits. But there is one other critical action you need to take to stretch your retirement nest egg further and ensure that healthcare costs don't eat away at your savings, and that is to sign up for Medicare.
The problem with Medicare, a federal insurance program designed for people older than 65, is that it often seems complicated and confusing. Since there are multiple plans and various enrollment periods, how do you make sense of all the information? Here's a breakdown of Medicare's open enrollment period and the options available to you.
When Is Medicare Open Enrollment?
The Medicare open enrollment period happens at the same time every year due to the changes enacted in 2011, starting on October 15th and ending December 7th. For coverage in 2019, open enrollment will run from October 15, 2018, to December 7, 2018. Once December 8th arrives, the enrollment period closes until the following October. During this time, current Medicare users can switch coverage or add or drop parts of their plan.
Open enrollment is not for those who have never signed up for Medicare, unless the open enrollment period also falls during your initial enrollment time, which begins three months before you turn 65 and ends three months after the month you turn 65. But if you only signed up for Medicare Parts A and B during your initial enrollment, open enrollment gives you the opportunity to make changes to your coverage.
What Are My Open Enrollment Options?
Here is an overview of the changes you can make to your Medicare plan during open enrollment:
If you have Parts A and B, you can switch to Medicare Part C (or Medicare Advantage), which is often contracted by outside companies that have an agreement with Medicare. This service includes the coverage of both Plan A and Plan B (Original Medicare), as well as additional services, like prescription drug coverage and private fee-for-service plans.
If you have Medicare Part C, you can switch back to Original Medicare (Parts A and B).
You can reevaluate your Part C plan and switch to a different Medicare Advantage plan.
If you already have Parts A and B, you can join or drop a Part D prescription drug plan. This part of Medicare adds the prescription drug coverage for Original Medicare, private fee-for-service plans, and some Medicare cost plans.
You can switch your Part D prescription drug plan to a different Part D plan.
Cost Of Medicare
The amount you will pay for Medicare insurance depends on a variety of factors. While many people choose Plan A, the premium for Plan B is paid automatically and costs about $134 monthly on average. The cost may vary depending on your income, whether or not you're still working, and when you originally enrolled. Review the factors to get the best coverage.
As an example to demonstrate the differences in cost, if you worked for more than 10 years, your monthly cost for the Plan A premium is $0 because you paid it while you worked. But the costs get higher if you worked for fewer than 10 years, climbing to $422 a month.
The Plan B premium also offers coinsurance after you've paid your deductible. This means that for some services, you'll pay only 20% of the total cost.
Improving Coverage During Medicare Open Enrollment
Plan C and Plan D are known as the options with the most coverage. Financially speaking, they are the most comprehensive plans. If you have either the basic Plan A or Plan B, you can improve your coverage using Medigap. This will help you pay for some of the services that are not covered by the higher coverage plans. Part C is also a prudent choice because it provides for services like dental and hearing health, which are not covered by the basic insurance plans.
As you can see, Medicare is complicated and ever-evolving, so don't try to handle the intricacies alone. At The Rosamond Financial Group, our goal is to give you added peace of mind and help you make informed decisions in which you can have confidence. If you need help evaluating your Medicare options, reviewing your insurance coverage, or just want to ask a couple of questions, we're here to help. Call my office at 830-798-9400 or email smrosamond@rosamondfinancialgroup.com for a complimentary introductory meeting.
About Preston
Preston Rosamond is a financial advisor and the founder of The Rosamond Financial Group Wealth Management, LLC with nearly two decades of industry experience. He provides comprehensive wealth management and financial services to individuals, professionals, and families who enjoy simplicity and seek a professional to help them pursue their goals. Preston personally serves his clients with an individual touch and a sincere heart, and his servant's attitude is evident from the moment you meet him. Learn more about Preston or start the conversation about your finances with him by emailing smrosamond@rosamondfinancialgroup.com.