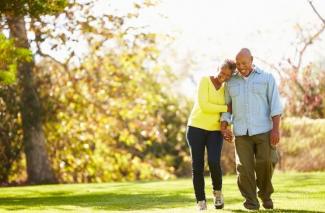 3 Ways to Make Your Money Last a Lifetime
Imagine a retirement where you can live comfortably, pursue your passions, and never have to worry about running out of money. Sounds like a dream, right? With the concern of outliving retirement savings on the rise, it's critical now more than ever to take proactive steps toward attaining long-term financial stability.
The good news is, this dream is not out of reach. By taking the right action and making informed financial decisions, it is possible to make your money last a lifetime. Let's explore three strategies that can help you enjoy long-term financial success—and the retirement you deserve.
A great way to make your retirement funds last is to diversify your income. The truth is, no matter what your net worth, your income will always be your greatest wealth-building tool. That's why a solid income stream is great, but multiple streams of income are even better.
Diversified income streams act in much the same way that diversified investments do. They allow for less demand and stress on any one income source, so that if an unforeseen event were to occur, the remaining income streams can pick up the slack. There are many ways to diversify your income, including: 
Invest in real estate. Owning rental properties is a great way to earn passive income without dipping into your retirement savings. Real Estate Investment Trusts (REITs) are another popular option.
Continue to earn active income. You could also pursue a passion, become a freelancer, or work for a nonprofit. You will earn less than what you're making now, but all these options will provide flexibility and a form of income diversification that will keep your retirement savings intact for longer.
Use dividend-paying stocks. Often considered an annuity-like cash stream, dividend-paying stocks give company earnings to investors, typically once a quarter. The top dividend-paying stocks even raise their payouts over time. This not only gives you an income stream, but you can also reinvest the dividends to pursue more growth.
Avoid Overspending & Invest for Growth
Do you know what you will do with your newfound freedom in retirement? Many people start by pursuing all the things they didn't get to do while working—traveling the world, picking up a new hobby, remodeling their home, and the list goes on.
But many people underestimate the amount of money they'll spend in those first few years of retirement. With so much extra time on your hands, it's easy to make a lot of little purchases that add up over time. Avoid overspending by creating a detailed (but realistic) budget for your retirement years. You can budget for extra expenses like a vacation or pursuing a new hobby, but make sure you know how it will affect your nest egg before you follow through.
In addition to budgeting, another strategy for making your retirement income last is to invest excess cash for growth (stocks) instead of fixed income (bonds). This may sound counterintuitive since retirees tend to invest in more conservative investments to maintain steady income. But as bond yields remain historically low and inflation reaches new highs, many experts have expressed concerns over the sustainability of retirement investments that have a larger allocation toward bonds.
You certainly need the fixed-income component, but it's important to consider including investments that have a greater growth potential in order to keep up with inflation and maintain your ability to withdraw funds every year.
Make sure you are investing with the proper perspective, and don't cheat yourself out of years (or even decades) of potential growth.
Create a Withdrawal Strategy
When it comes to withdrawing from your retirement accounts, how you take your distributions can make all the difference. Your retirement income sources are likely produced from a variety of assets, including employer-sponsored retirement plans, Social Security, personal IRAs, or other income-generating investments. Each asset has different tax characteristics, and properly structured investments can help lower your tax burden if you plan how and when you'll withdraw from each.
For example, most people will receive Social Security benefits during retirement, but 85% of your Social Security income can be taxed at your regular tax rate if your income exceeds a certain amount.
Regarding your personal savings, a $50,000 withdrawal from a Roth IRA will have a wildly different tax impact than that same distribution from a traditional IRA. If you blindly take your money and run, you could trigger an avalanche of higher Social Security taxes, investment surtax, capital gains taxes, and even higher Medicare premiums, which will eat away at the funds that were supposed to carry you through retirement. Creating a withdrawal strategy and a tax plan can help you maximize your retirement funds and improve your financial situation.
A Strategy to Support You
At The Rosamond Financial Group, we understand that pursuing financial stability and a comfortable retirement requires personalized strategies. Our team is here to guide you on your financial journey and help you make informed decisions that align with your specific needs and goals.
Schedule a complimentary introductory appointment with us today to explore how we can assist you in managing your money through retirement. Contact us by calling my office at 830-798-9400 or email solutions@rosamondfinancialgroup.com. Your financial well-being is our top priority.
About Preston
Preston Rosamond is a financial advisor and the founder of The Rosamond Financial Group Wealth Management, LLC with over two decades of industry experience. He provides comprehensive wealth management and financial services to successful business owners, corporate executives, and affluent retirees who enjoy simplicity and seek a professional to help them pursue their goals. Preston personally serves his clients with an individual touch, a sincere heart, and his servant's attitude is evident from the moment you meet him. Learn more about Preston or start the conversation about your finances with him by emailing solutions@rosamondfinancialgroup.com or schedule a call on his online calendar.